Fermentation strategies for the production of bio-fuels will continue to grow in importance, and as they do, problems with retrieving the products from dilute fermentation broths and the low energy content of short-chain alcohols will be magnified. A partnership between the energy company Shell and the Qingdao Institute of Bioenergy and Bioprocess Technology is addressing this challenge by using catalysis to condense bio-ethanol or bio-butanol via the Guerbet reaction to give improved, higher-alcohol biofuels.
An immobilised iridium catalyst was successful in converting 1-butanol in aqueous solution to 2-ethyl-1-hexanol with >85% selectivity over five consecutive reactions. The upgrading of ethanol was less selective to a single product: In addition to 1-butanol, 2-ethyl-1-butanol and even traces of 1-octanol were observed. A phenanthroline ligand is required to facilitate the aqueous phase reaction, conditions that mimic the environment of a fermentation broth. This approach also negates the usual requirement of hydrogen gas to reduce the β-unsaturated aldehyde intermediate, with the reaction proceeding under air.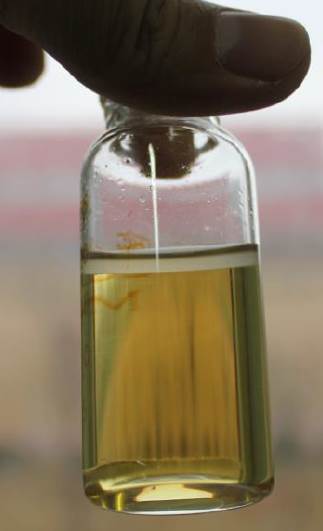 These results all indicate that this reaction shows great potential for producing biofuels, as well as many other useful chemicals, in a cheaper and more efficient way.
Check out the full article – online now!
Direct self-condensation of bio-alcohols in the aqueous phase

G. Xu, T. Lammens, Q. Liu, X. Wang, L. Dong, A. Caiazzo, N. Ashraf, J. Guan and X. Mu, Green Chem., 2014, Advance Article.
DOI: 10.1039/C4GC00510D