The 2nd International Conference 'Frontiers in Biorefining' on Chemicals and Products from Renewable Carbon is being held between the 30th October-2nd November 2012 at the King and Prince Beach & Golf Resort, St Simons Island, Georgia USA.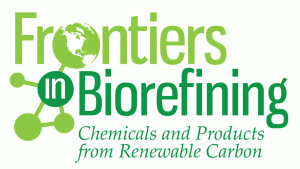 The event will be hosted by the University of Tennessee's Centre for Renewable Carbon in partnership with the Southeastern Regional Sun Grant Centre, and will emphasize the latest developments on the transformation of renewable carbon building blocks to chemicals and materials, enabling the integrated biorefinery concept.  The tentative sessions planned for the event are:
Biorefinery concepts for chemicals and products
From pretreatment to fractionation
Chemicals from carbohydrates
Catalysis in the biorefinery
Advances in analytical techniques
Chemicals from lignin
Developing the industrial biorefinery
The deadline for submission of abstracts is the 17th August 2012 – click here for more details about the requirements and full instructions on how to submit.
Early Bird registration for the conference ends on the 15th August 2012 – to register, click here.
Visit the conference website for further information – http://www.fib2012.org/