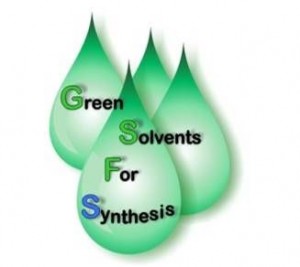 The deadline for submission of abstracts for the 'Green Solvents – Advanced Concepts for Solution Phase Chemistry and Processes' has been extended to the 15th May 2012.  This conference will be taking place between the 7th-10th October in picturesque Boppard, Germany.
This event is part of the biennial conference series "Green Solvents" and this year's scientific focus lies on energy-efficient processes, selectivity control for waste prevention, alternative and efficient use of raw materials, activation and capture of CO2 and integrated reaction and separation processes.
Submit your abstract now!
For more information about the many renowned invited speakers, the topics and abstract submission, please visit: www.dechema.de/gsfs2012.