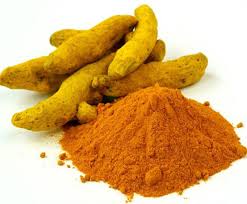 Let it be Indian, Afghani, Cambodian, Vietnamese, Nepalese or Thai cuisine, Turmeric (Curcuma longa) is an integral part of all of them and many more! Turmeric is widely used in food preparations as a spice, pigment, and nutraceutical because of its characteristic flavour profile, yellow colour, and biological activity. Turmeric is not only an essential ingredient in food but also a very important component of many formulations in medicine owing to the potential health benefits it offers. Have you ever wondered what gives turmeric the power to do so?
Curcumin is one of the most biologically active components within turmeric. The potential health benefits and good safety profile of curcumin makes it an essential ingredient in functional food products as a nutraceutical ingredient. However, the high melting point and poor water solubility of curcumin make it difficult to incorporate into many functional foods and beverages, and its poor stability in vivo and low bioaccessibility within the gastrointestinal tract reduce its biological activity. The strategy that is widely used to address these shortcomings is to encapsulate it within food-grade delivery systems such as nanoparticles, hydrogel beads, emulsions and suspensions which help in shielding curcumin on its way towards the target  resulting in improving its functional performance.
Can there be an alternate strategy?
In their search for the answer to this question, Wei Liu et al. form Nanchang University and David McClements et al. from UMass, Amherst  have devised a strategy to develop  excipient foods that are consumed with curcumin-rich foods. Oil-in-water emulsions turned out to be better candidates for developing excipient foods. The study involved the influence of emulsifier type on the ability of excipient emulsions to solubilize curcumin, and to increase its bioaccessibility. In their recent article in Food & Function, they have discussed the rational design of excipient emulsions by varying the emulsifier type as well as the preparation conditions of emulsions, and the effect of these emulsions on the  fate of curcumin in simulated gastrointestinal digestion.
A schematic presentation of fate of curcumin under different emulsifying conditions is shown in the figure below.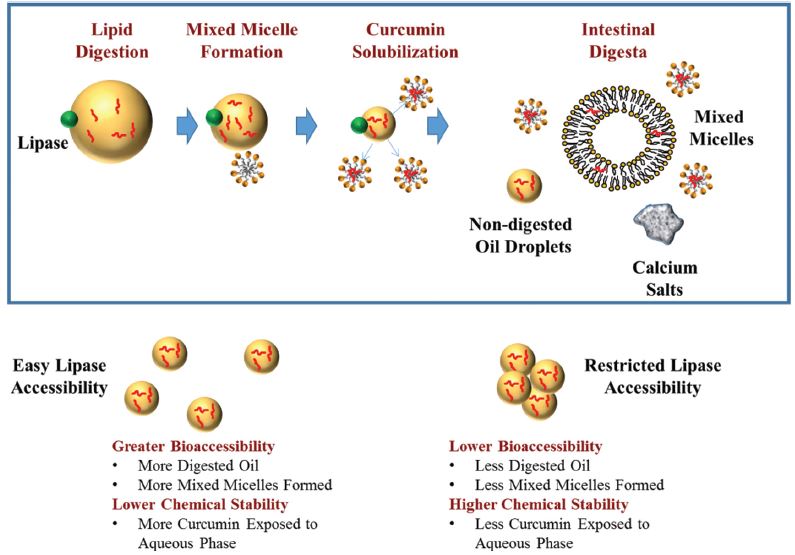 The results of this study substantiate the utility of excipient foods in improving functional performance of curcumin which can be extended to other lipophilic nutraceuticals and vitamins. To read the complete story and to know how the yellow colour helped them to determine the bioaccessibility of curcumin, read the full paper for free* using the link below: 
Designing excipient emulsions to increase nutraceutical bioavailability: emulsifier type influences curcumin stability and bioaccessibility by altering gastrointestinal fate
Liqiang Zou, Wei Liu,  Chengmei Liu,  Hang Xiao and   David Julian McClements
Food Funct., 2015, Advance Article
DOI: 10.1039/C5FO00606F
About the webwriter