We are delighted to announce that the Spiers Memorial Award Winners for 2014 are:
| | |
| --- | --- |
| | Professor Pulickel M. Ajayan, Rice University for his pioneering contributions to the field of carbon based nanomaterials. |
| | Professor Fred Wudl, University of California, Santa Barbara for his many innovative developments to the field of organic electroactive materials and plastic electronics. |
We invite you to join us and hear these award winning researchers delivering their introductory lecture at a Faraday Discussions meeting later in the year.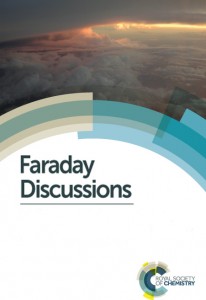 Prof. Ajayan will deliver the Introductory lecture at New Advances in Carbon Nanomaterials: Faraday Discussion 173 which takes place in London between 1 – 3 September 2014.
Prof. Wudl will be starting off proceedings with his lecture at Organics, Photonics & Electronics: Faraday Discussion 174 in Strathclyde, Scotland (8-10 September 2014).
As with all Faraday Discussion meetings there is also an opportunity for you to take part:
Submit a poster. The deadlines are 23 June 2014 for New Advances in Carbon Nanomaterials, and 16 June 2014 for Organics, Photonics and Electronics.
Join the disussion. All the discussion of papers at the meeting are recorded and published as part of the final volume so every delegate has a chance to be fully involved. There is more information on how Faraday Discussions work in our FAQs.