Using microbial electrolysis for hydrogen production
Microbial electrolysis is a method that generates methane or hydrogen from organic material by applying an electric current. Hydrogen is particularly explored as an alternative fuel for passenger vehicles, either in fuel cells to power electric motors or burned in internal combustion engines.
Microbial electrolysis and waste activated sludge
A Microbial electrolysis cell is capable of producing hydrogen from waste water or waste biomass. Waste activated sludge (WAS), a byproduct of biological wastewater treatment processes, is an example of how to produce hydrogen (H2) via the method of microbial electrolysis.
The hydrogen from anaerobic fermentation is produced by hydrogen producing bacteria (HPB) and consumed by hydrogen consuming bacteria (HCB) such as methanogens. Unfortunately the H2 production in anaerobic digestion of sludge is often low since the waste sludge have a limited carbohydrate source available for HPB.
The central process of microbial electrolysis cells is when exoelectrogens oxidise the substrates and release an electron to the anode, and then the electron is accepted by H+ to produce hydrogen at the cathode. This process requires a voltage supply to overcome the energy barrier between the two electrodes –although the hydrogen production from waste sludge might increase in a microbial electrolysis cell, the energy efficiency is low because of the extra voltage applied.
Low hydrogen production from anaerobic digestion of sludge has greatly limited the application of biological hydrogen-producing technology.
New research
A recent study published in Environmental Science: Water Research & Technology by Yinghong, Liu and Zhang sheds new light on the topic. By installing a Fe/graphite electrode into an anaerobic digester, the hydrogen production from waste sludge was improved. The electrode accelerated the decomposition of the sludge and also increased the production of short-chain fatty acids. The electric-anaerobic system also inhibited the occurrence of methanogenesis, which led to quite low methane production.
The study by Zhang and colleagues is unique since this was the first time that net energy was harvested from WAS in a hydrogen-producing microbial electrolysis cell with a cost-effective electrode.


Interested in this research? You can read the full paper for free* using the link below:
Enhancement of sludge decomposition and hydrogen production from waste activated sludge in a microbial electrolysis cell with cheap electrodes
Feng Yinghong, Yiwen Liu and Yaobin Zhang
Env. Sci: Water Res. Technol. 2015, advance article
DOI:10.1039/c5ew00112a
—————-
About the webwriter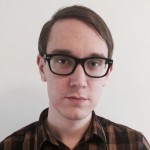 Jesper Agrelius is a MSc student in Environmental Science at Linköping University, Sweden. His main interests regards environmental science, especially climate change and biogeochemistry. You can follow him on Twitter @JesperAgrelius.

—————-
*Access is free through a registered RSC account – click here to register