We are delighted to introduce Graham Gagnon as a new Associate Editor for Environmental Science: Water Research & Technology.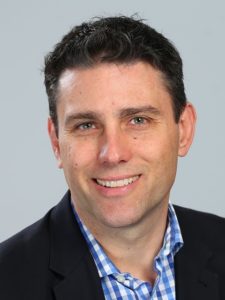 Professor Gagnon joins Xia Huang, Stuart Khan, Tamar Kohn, Paige Novak, and Mike Templeton as Associate Editors handling the peer review of submissions to the journal. More information about his research interests is given below:
Professor Gagnon is a Full Professor and NSERC/Halifax Water Industrial Research Chair in the Department of Civil & Resource Engineering at Dalhousie University. Graham works collaboratively with his research team and research partners to deliver applied water solutions that are grounded in fundamental principles of water science and technology.
Submit your high-impact work to Professor Gagnon's office:
---
Read some of Professor Gagonon's latest research published in Environmental Science: Water Research & Technology:
Water quality and filter performance of nutrient-, oxidant- and media-enhanced drinking water biofilters
Amina K. Stoddart and Graham A. Gagnon
Prediction of disinfection by-product formation in drinking water via fluorescence spectroscopy
Benjamin F. Trueman, Sean A. MacIsaac, Amina K. Stoddart and Graham A. Gagnon