We are delighted to introduce Michael Templeton as a new Associate Editor for Environmental Science: Water Research & Technology.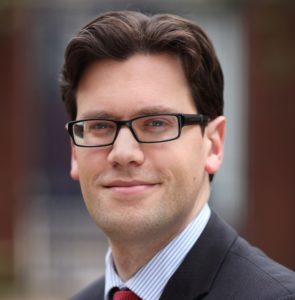 Michael has been an active member of the journal's Editorial Board since launch and joins Xia Huang, Stuart Khan, Tamar Kohn and Paige Novak as Associate Editors handling submissions to the journal from 1st January 2018. More information about his research interests is given below.
Michael is a chartered civil engineer and Reader in Public Health Engineering in the Department of Civil and Environmental Engineering at Imperial College London. He is also the Director of Undergraduate Studies for the Department of Civil and Environmental Engineering. He holds a bachelor's degree with honours in engineering science and a PhD in civil-environmental engineering, both from the University of Toronto
His research aims to develop engineering solutions to public health challenges relating to water supply and sanitation. His research focuses on the occurrence and control of chemical and biological contaminants in water, innovative water treatment processes, and effective water supply and sanitation interventions in low-income countries.
Submit your high-impact work to Dr Templeton's office:
mc.manuscriptcentral.com/esw
---
Read some of Dr Templeton's recent research published in Environmental Science: Water Research & Technology:
Defining the molecular properties of N -nitrosodimethylamine (NDMA) precursors using computational chemistry
Tom Bond, Alexandra Simperler, Nigel Graham, Li Ling, Wenhui Gan, Xin Yange and Michael R. Templeton
Pitfalls and progress: a perspective on achieving sustainable sanitation for all
Michael R. Templeton