We are delighted to introduce Xia Huang as a new Associate Editor for Environmental Science: Water Research & Technology. 
黄霞教授(清华大学)作为副主编,加入Environmental Science: Water Research & Technology期刊,负责稿件的送审和评审。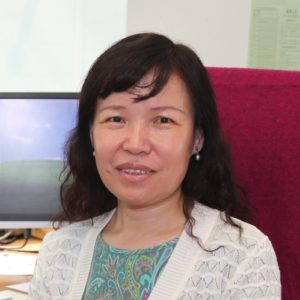 Xia joins Stuart Khan, Tamar Kohn and Paige Novak as Associate Editors handling submissions to the journal. More information about her research interests is given below.
Xia Huang is a Professor at Tsinghua University, China, where she is a Director for the Division of Water Environment, Vice Director for the State Key Joint Laboratory of Environment Simulation and Pollution Control, and Chair of Academic Committee of Department of Environmental Science and Engineering.  Before starting her career at Tsinghua university, she received her PhD in Environmental Chemistry and Engineering from Tokyo Institute of Technology, Japan.
Professor Huang's research aims to develop novel processes for wastewater reclamation and resource recovery. Her main interests include membrane based wastewater treatment processes, fouling mechanisms and control, bioelectrochemical systems for enhanced wastewater purification and resource recovery.
Submit your high-impact work to Professor Huang's office: mc.manuscriptcentral.com/esw 
---
Read some of Professor Huang's recent research published in Environmental Science: Water Research & Technology:
Addition of conductive particles to improve the performance of activated carbon air-cathodes in microbial fuel cells
Xiaoyuan Zhang, Qiuying Wang, Xue Xia, Weihua He, Xia Huang and Bruce E. Logan
Enhancement of the sensitivity of a microbial fuel cell sensor by transient-state operation
Yong Jiang, Peng Liang, Panpan Liu, Bo Miao, Yanhong Bian, Helan Zhang and Xia Huang