Congr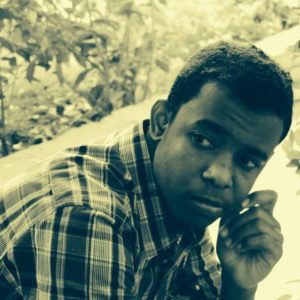 atulations to Suhaib, who won the Environmental Science: Water Research & Technology prize for young rapporteur at World Water Week, where he participated as an assistant and a junior social rapporteur!
Suhaib M. Ibrahim is a passionate water Resources engineer from Sudan. He studied civil engineering at Khartoum University, Sudan, and then has had an experience of three years as an irrigation engineer, where he has worked with a wide range of agricultural, irrigation, and infrastructure projects different in scales. Later on, he decided to further his education and Currently He is doing a master degree in water resources engineering at Lund University, Sweden.
Coming from a technical background, he has developed a big fond for the social sciences, economy and humanitarian in general, trying to link it with the technical knowledge and combining them together when trying to attain sustainable integrated solution for Water arising issues. You can always reach him at Suhaib.eng@gmail.com , or Suhaib M. Ibrahim @ LinkedIn
Read his summary of the event and watch his winning interview below!
Hosted and organized by Stockholm International Water Institute (SIWI), World Water Week is the leading annual global event for concretely addressing the planet's water issues and related concerns of international development.
World Water Week 2017 was carried out under the theme "Water and Waste: Reduce and reuse". It consisted of more than 200 sessions of different formats and covering a range of subjects.
There were three reporting teams to cover all those sessions; economical, environmental, and social (my team). I was a junior rapporteur and our amazing team was responsible for covering and reporting all the social-related sessions, it was a great effort. and it was the best opportunity for me with my technical background to have such diverse angle of ­sight, although it was really challenging, but I love new challenges. During the week we had the (daily splash) an opportunity for us to talk (on a live stream) about our impressions about the experience and what we would like to say as young water professionals in the water sector.
The point I wanted to outline the most was that we as engineering students we don't really get exposed to all different aspects of water issues, that's why always our solutions are technical focused, ignoring the socio- economic factors and lacking the holistic approach, and now I am trying to get a closer look to those aspects. with all the diversified background of people, expertise, politicians and international NGOs, the week was the perfect opportunity for that.