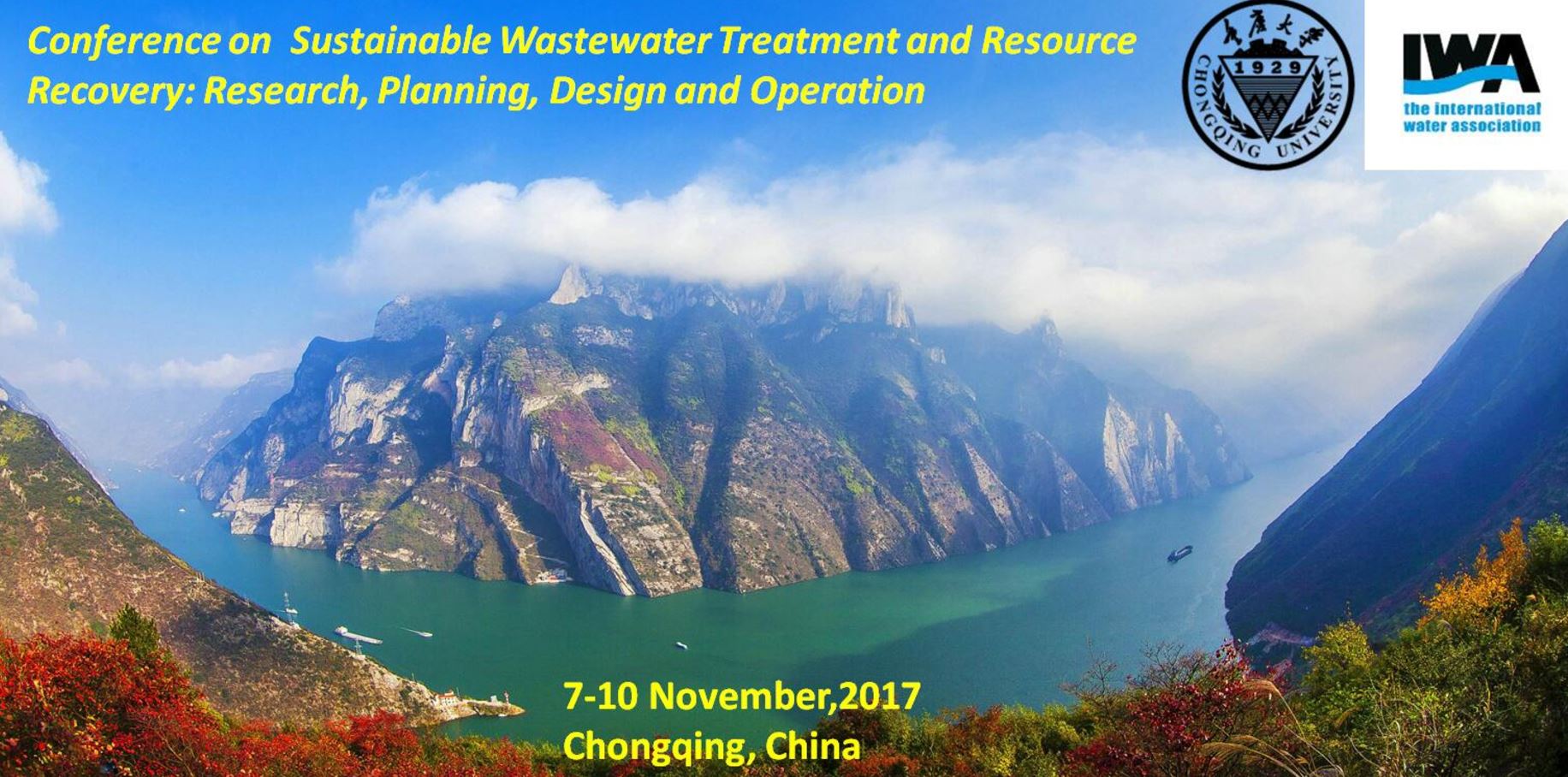 The Conference on Sustainable Wastewater Treatment and Resource Recovery: Research, Planning, Design and Operation is being held in Chongqing, China on 7th – 10th November 2017.
The Conference will be an international meeting point for scientists, engineers, managers, and entrepreneurs, providing an opportunity to review and assess research and management practices on nutrient removal, aimed at improving natural dynamic processes and pollution control, in particular planning, operation, performance, and economics of wastewater treatment.
The conference program will include presentations on research and projects undertaken worldwide.  Some of the most important Chinese and international nutrient removal and recovery experts will be invited to present papers on subjects within their areas of expertise. These include Professor Willy Verstraete, Professor Hallvard Odegaard, Professor Norbert Jardin and Professor Helmut Kroiss.
Key Dates:
Early Bird Registration Deadline: 15th September 2017