The 2nd National Environmental Eco-Toxicology Conference was held in Xiamen, China, 25th-28th of April, 2015.
This exciting conference was jointly organised by the Research Center for Eco-environmental Sciences of the Chinese Academy of Sciences (CAS), Xiamen University and the Institute of Urban Environment of CAS.
More than 700 attendees shared new ideas and recent development on the are six topics discussed during this conference:
Screening and assessment of high risk chemical contaminants
Transfer and distribution of chemical contaminants in the environment and organisms
Chemical hazards evaluation
Toxicology mechanism of chemical ecology
Toxicological mechanism of chemical health effects
Chemical risk management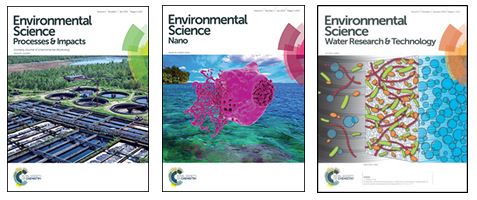 During the conference, the Environmental Science (ES) series of journals sponsored three poster prizes. Let's introduce the winners!
–
ES: Processes & Impacts
: 'Study on the toxicity behavior of organic phosphate ester flame retardant to pattern fish', by
Liwei Sun
(Zhejiang Institute of Technology)
–
ES: Water Research & Technology
: 'Bioaccumulation behaviour of short chain chlorinated paraffins in Antarctic ecosystem', by
Huijuan Li
and
Aiqian Zhang
(Research Center for Eco-Environmental Sciences)
–
ES: Nano
: 'Proinflammatory effects of silver nanoparticles and silver ions on human skin keratinocytes', by
Yang Di
,
Wei Hong-ying
,
Wang Bin
,
Fan Jing-pu
,
Qin Yu
,
Liu Yue
,
Guo Xin-biao
and
Deng Fu-rong
(Peking Universty)
Congratulations to all the winners!
The judges of the prize thought the quality of the posters was really high and, from the Environmental Science team, we would like to thank all the researchers that attended or presented at the conference.