The Editorial Board of Environmental Science: Water Research and Technology is encouraging submissions in the area of sanitation research.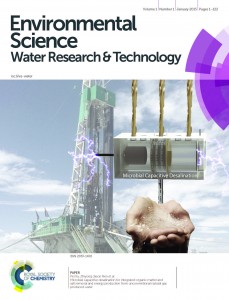 Accepted articles on this topic will be gathered in an online themed collection to be highlighted on the journal website. Submissions on research in the following areas are welcome:
Novel onsite sanitation technologies
Sanitation solutions for areas with high water tables
Sanitation for emergency relief situations
Faecal sludge properties, emptying methods, and treatment
Biogas recovery technologies at household or small community scales
Sanitation service models
The role of sanitation in improving health
Cost-benefit and sustainability assessments of sanitation options
Simplified sewerage and drainage
Urban sanitation challenges and large-scale solutions

*Access is free through an RSC registered account.