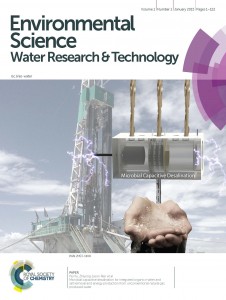 The first Environmental Science: Water Research & Technology Board Meeting was hosted in Chicago last week and it was an absolute success, with an astonishing 100% of attendance. It was an incredibly busy day, full of development ideas, plans for exciting new projects and long term vision plans.
We aspire to be the premier journal in the area of water resource management for the built environment, and our team is working enthusiastically to achieve this goal. To that end, we have assembled a tremendous group of respected global leaders in the area of water research and technology for our editorial board and associate editors.
There are also several practical advantages to submitting to Environmental Science: Water Research & Technology: we have no page or word restrictions, fast publication (< 90 days), colour figures are free, and if accepted, our team in Cambridge will work tirelessly to promote your work through social media and our blogs. But this is not all, please see the full list of benefits!