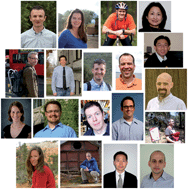 Guest Editors David Cwiertny, Juana Maria Delgado-Saborit and Hee-Deung Park introduce the third edition of our emerging investigators issue.
Celebrating the best and brightest amongst early career environmental scientists around the world, this collection of reviews and papers demonstrates the talent, innovation and creative ideas that new researchers can bring.  Read the profiles of the contributors to find out more about our young scientists, including their research objectives, inspirations and what environmental challenges they believe the future holds.
We have made the following HOT articles free* to access for a limited time only! We hope you enjoy reading this collection as much as we did.
Critical Reviews:
B. D. Shoener, I. M. Bradley, R. D. Cusick and J. S. Guest
DOI: 10.1039/C3EM00711A
Critical Review of electrochemical advanced oxidation processes for water treatment application
---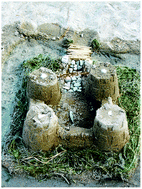 HOT Paper:
Association of nuisance filamentous algae Cladophora spp. with E. coli and Salmonella in public beach waters: impacts of UV protection on bacterial survival
Aubrey Beckinghausen, Alexia Martinez, David Blersch and Berat Z. Haznedaroglu
DOI: 10.1039/C3EM00659J
*Access is free through a registered RSC account – click here to register