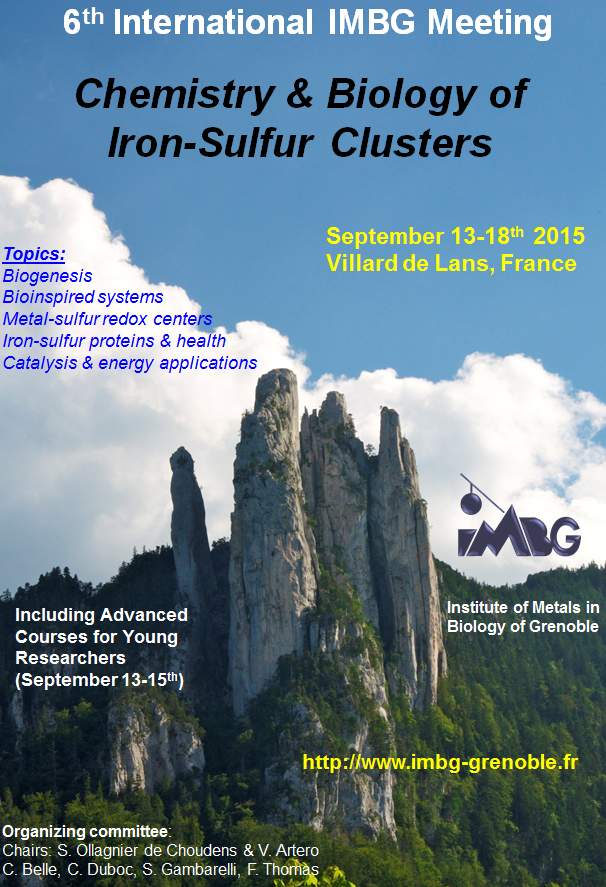 Dalton Transactions and Metallomics are proud to be sponsoring poster prizes for the 6th International IMBG Meeting on Chemistry & Biology of Iron-Sulfur Clusters.
The meeting will be held on 13-18 September 2015, in Villard de Lans, a village located near Grenoble, France, in the beautiful surrounding of the Vercors mountains. It will include a two-day Advanced Course followed by a two and half day Conference.
Click here for full information and register today!