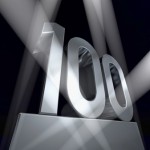 The recent publication of the following Perspective article in Dalton Transactions means that Mike Ward from the University of Sheffield has now published an amazing 100 articles in the journal! We caught up with Mike to find out what this achievement means to him – find out below.
Structural and photophysical properties of luminescent cyanometallates [M(diimine)(CN)4]2− and their supramolecular assemblies
Michael D. Ward
Dalton Trans., 2010, 39, 8851-8867 DOI: 10.1039/C0DT00312C, Perspective
Congratulations Mike, 100 articles in Dalton Transactions! What does this achievement mean to you?
It's very gratifying, and slightly humbling, to have passed 100 papers in Dalton Transactions, a journal for which I have particular fondness.  My first Dalton Transactions paper (1988, page 2655) was the first full paper from my PhD work with Ed Constable, on double helical complexes of linear oligopyridine ligands. My first independent paper, from when I was a new lecturer in Bristol, was also in Dalton Transactions (1992, 703). Although an international journal, Dalton Transactions has always published much of the best home-grown inorganic chemistry and has helped to give UK chemistry its international reputation and I have enjoyed playing a role in that.
Has your research focus changed over the course of these 100 articles and if so, can you describe how?
It has both grown and stayed the same. Since my PhD work with Ed Constable I have been fascinated by self-assembly and how elaborate structures can form under their own steam from simple components on the basis of geometric 'rules' that are embedded in the components and not always obvious. I don't work on double helicates any more – except by accident sometimes! – but my interest in self-assembly is alive and well and now involves polyhedral coordination cages. I have also developed an interest in the photophysical properties of metal complexes and their supramolecular assemblies and this forms the other major strand of my research. Combing the two apparently disparate fields is my current goal: coming up with an elaborate self-assembled cage which is photophysically active and can perform (for example) photoinduced catalysis on trapped guests.
Your 100th article was a Perspective about 'luminescent cyanometallates' – why are these compounds important?
These complexes have a fascinating combination of self-assembly abilites and photophysical properties: my two favourite areas. The externally-directed cyanides allow them to be used as the basis of cyanide-bridged coordination networks and polynuclear assemblies, and they also have desirable photophysical properties such as tuneable luminescence from long-lived excited states. The ease with which these building-blocks can be incorporated into supramolecular assemblies via metal-ion coordination, or hydrogen- or halogen- bonding, makes them far more versatile than the more well-known species such as [Ru(bipy)3]2+, whose photophysical properties have been studied for decades but which are more difficult to combine with other components as they have no externally-directed vacant coordination sites.
What challenges do you see your field of supramolecular photochemistry addressing in the next five-ten years?
Combination of the two fields of self-assembly and photophysics is perfectly encapsulated in the structure and properties of the photosynthetic reaction centre. Several components are held together in a precisely-controlled way by non-covalent interactions; and the photophysical properties of the components are perfectly tuned to achieve the vectorial electron-transfer that is the basis of the natural conversion of light to chemical energy. The ability to do something comparable in an artificial system – a problem that is being tackled in different ways by many groups around the world – would have a major impact on the looming energy crisis and would be one of the most useful things that chemistry can accomplish for the human race.
Why do you choose to publish in Dalton Transactions?
I have always enjoyed publishing in Dalton Transactions because it is fast, efficient, and friendly. Over the years I have got to know the editorial staff (two of whom have been PhD graduates from my group; Claire White (now Darby and Senior Publishing Editor at the RSC) and David Bardwell [now works for CCDC]) and the ability to pick up the phone and sort out queries or problems quickly and easily is invaluable.  Dalton Transactions makes an impact too: 13 of my first 100 articles in Dalton Transactions have had 50 citations or more to date.
I wonder if my most memorable experience of rapid publication (a communication: Dalton Trans., 2004, 1524) has ever been exceeded by the RSC. It was accepted less than two weeks after submission, proofs arrived a few days later and were immediately dealt with, and it appeared on the web less than three weeks after it was submitted. And that included a bank holiday weekend!
What are you working on at the moment?
My two main interests at the moment continue to be what they have for a while. But specifically I am trying to make the polyhedral cages water-soluble to improve their host-guest chemistry by exploiting the hydrophobic effect to drive guests into the hydrophobic cavities in water; and I am learning about two-photon excitation of metal complexes and trying to use it to develop luminescent probes that emit in the visible region following excitation in the infra-red region.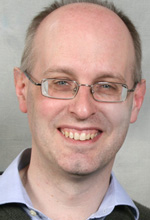 Mike Ward is Professor of Inorganic Chemistry and head of the department of chemistry at the University of Sheffield where he has been since 2003; before that he spent 13 years in Bristol. His research interests cover many aspects of the coordination and supramolecular chemistry of metal complexes, including selfassembly processes and the structural and photophysical properties of metal complex assemblies. Mike was also a member of the Dalton Transactions Editorial Board from 2003 and 2005.
More information on Mike and his research can be found on his website.