The second UK Catalysis Conference will take place at Holywell Park, Loughborough over 6th – 8th January 2016.  Abstract submission is now open and the deadline is 14th September 2015.  The template can be downloaded from the website and submitted here.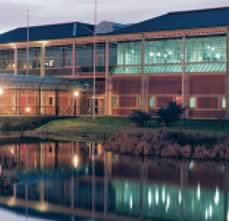 The conference will cover the following areas;
Organo/Biocatalysis – Integration of Bio- and Chemo-/Hetero- Catalysis, Cascade Processes & Engineering Biocatalysts for Sustainable Chemical Production.
RSC Surface Reactivity & Catalysis Group/Applied Catalysis Group Environmental, Fine Chemicals, Petrochemicals, Green synthesis, In-situ & Operando Methods.
IChemE Catalysis Specialist Interest Group – Kinetics, Modelling, Reaction Engineering, Combined Reaction and Separation & Intensified Processes.
RSC Dalton Division – All aspects of Homogeneous Catalysis will be considered, especially those concerned with New Reactions,  New Reactor Concepts, Bio-derived Feed-Stocks, Asymmetric Synthesis, Tandem & Cascade Reactions.
Confirmed Plenary Speakers include;

Prof. John Blacker (University of Leeds)   "Why Does Industry Struggle to Adopt Academics' Catalysts?"
Prof. Enrico Tronconi (LCCP Milano, Italy) "Recent Advances in Fundamental Understanding of Automotive NH3-SCR Reactions"
Dr. King Kuok (Mimi) Hii (Imperial College London) "Catalysis in Flow"
Prof. Bert Sels (KU Leuven, Belgium)
The meeting will provide an opportunity for Catalytic scientists and Engineers from across the UK's academic and industrial communities to interact and network over the whole spectrum of Catalysis ranging from Organocatalysis, Biocatalysis, Homogenous catalysis and Heterogeneous catalysis.  More information about the conference can be found here.