Posted on behalf of Tien Nguyen, web-writer for Catalysis Science & Technology
On May 8th 2013, the NOAA's (National Oceanic & Atmospheric Administration) Mauna Loa observatory recorded a daily mean concentration of CO2 in excess of 400 ppm, a record high since mankind's appearance on the planet. As carbon dioxide levels continue to increase at an alarming rate, many laboratories are engaging in alternative energy research to mitigate this problem. 
One such solution involves the methanation reaction, which converts syngas (CO + H2) to synthetic natural gas (CH4). This reaction is highly sought after given that energy from burning natural gas releases approximately 30-45% less carbon dioxide than fossil fuels. 
In this article, researchers evaluated a series of α-Al2O3-supported Ni catalysts of various Ni particle size (5-10, 10-20 and 20-35 nm) for their catalytic efficiency in the methanation reaction. At high temperatures (300-600 °C), ambient pressure and high WHSV (weight hourly space velocity of 240,000 mL/g/h), Ni particles sized 10-20 nm exhibited the highest CO conversion, CH4 yield and turnover frequency, as well as the lowest carbon deposition.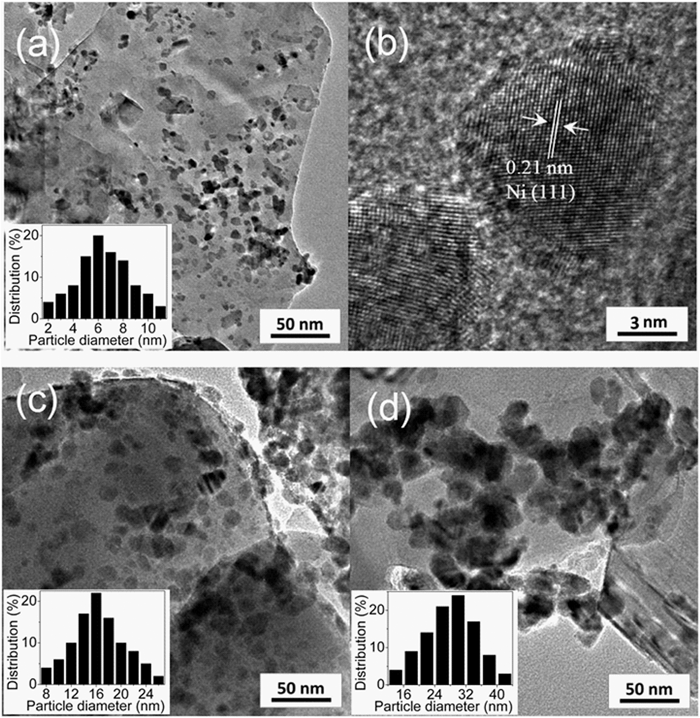 They hypothesized that the smaller Ni particles exhibit more carbon deposition because they have more exposed step edges, which are more susceptible to such formations. They also proposed that Ni particles that are too large may lead to the undesirable growth of carbon nanofibers. Having identified the optimal Ni particle size, the next advancement for the CO methanation reaction lies in improving the stability of these catalysts. 
Read the article here: 
Effect of nickel nanoparticle size in Ni/α-Al2O3 on CO methanation reaction for the production of synthetic natural gas
Jiajian Gao, Chunmiao Jia, Meiju Zhang, Fangna Gu, Guangwen Xua and Fabing Su