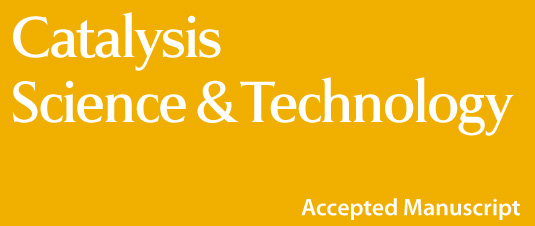 Catalysis Science & Technology publishes its first Accepted Manuscript! Read it here now……
Kinetics of Carbon Monoxide Oxidation with Sn0.95M0.05O2-δ (M= Cu, Fe, Mn, Co) Catalysts
Vijay Shinde and Giridhar Madras
Catal. Sci. Technol., 2011, Accepted Manuscript
DOI: 10.1039/C1CY00421B
.
.
Accepted Manuscripts are published online shortly after acceptance, prior to technical editing, formatting and proof reading. This free service from RSC Publishing allows authors to make their results available to the community, in citable form, before publication of the edited article. An Accepted Manuscripts is replaced by the edited and formatted Advance Article as soon as it is available. 
Accepted manuscripts can be cited using the permanent Digital Object Identifier (DOI®), which is identical for all formats of publication. So you can now cite Vijay Shinde and Giridhar Madras' article above using its DOI –  10.1039/C1CY00421B.
Do you still have questions? If so, more information about Accepted Manuscripts can be found in the Information for Authors or email us in the Editorial Office with questions.