From November 2011, there will be a new option for submitting your articles for publication in Catalysis Science & Technology.
We are delighted to announce that Professor Javier Pérez-Ramírez, based at
ETH Zurich, Switzerland
, has recently been appointed as a
Catalysis Science & Technology
Associate Editor, with his Editorial Office opening in November.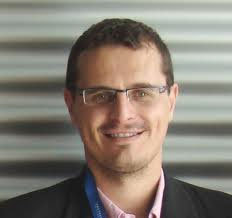 Born and raised in Benidorm, Spain, Javier studied chemical engineering at the University of Alicante (1997) and later earned his PhD degree on catalyzed N2O activation with cum laude at the Delft University of Technology, The Netherlands (2002). After spending some time in industry (2002-2005), holding several positions at Norsk Hydro and Yara International in Porsgrunn (Norway) where he was responsible of core projects related to catalyst development within fertilizer production, he then moved back to academia and was appointed ICREA research professor at ICIQ in Tarragona, Spain (2005-2009). In January 2010, he took up office as Full Professor at ETH Zurich.
Javier's research interests lie in the design of nanostructured and hierarchical materials as well as reactor engineering concepts for application in heterogeneous catalysis.
Articles for consideration by Professor Javier Pérez-Ramírez can be submitted
here
.
Find out more about Javier's research at his website and check out some of his recent papers below:
Design of hierarchical zeolite catalysts by desilication Danny Verboekend and Javier Pérez-Ramírez,
Catal. Sci. Technol., 2011, 1, 879-890
A delafossite-based copper catalyst for sustainable Cl2 production by HCl oxidation Cecilia Mondelli, Amol P. Amrute, Timm Schmidt and Javier Pérez-Ramírez ,
Chem. Commun., 2011, 47, 7173-7175
Surface state during activation and reaction of high-performing multi-metallic alkyne hydrogenation catalysts Blaise Bridier, Javier Pérez-Ramírez, Axel Knop-Gericke, Robert Schlögl and Detre Teschner,
Chem. Sci., 2011, 2, 1379-1383,
Towards more efficient monodimensional zeolite catalysts: n-alkane hydro-isomerisation on hierarchical ZSM-22 Danny Verboekend, Karine Thomas, Maria Milina, Sharon Mitchell, Javier Pérez-Ramírez and Jean-Pierre Gilson
Catal. Sci. Technol., 2011,
Molecular understanding of alkyne hydrogenation for the design of selective catalysts Blaise Bridier, Núria López and Javier Pérez-Ramírez,
Dalton Trans., 2010, 39, 8412-8419,