Read the recently published Hot Communication on in Catalysis Science & Technology!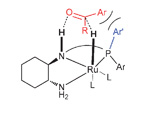 In a collaboration between the UK, Sweden and the US, Clarke, France and Kann have found a way to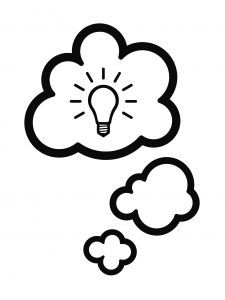 produce a range of new phosphine-diamine ligands from phosphino-aldehydes. In the article, they also hypothesise that larger P-substituents would increase the enantioselectivity towards the (S) isomer in Ru-catalysed ketone hydrogenation of acetophenone.
Their investigations confirm the mechanism of operation of these important catalysts….. find out what they found it to be by reading their short communication.
Access to all current articles in Catalysis Science & Technology is free.
Exploring the role of phosphorus substituents on the enantioselectivity of Ru-catalysed ketone hydrogenation using tridentate phosphine-diamine ligands
Scott D. Phillips, Kristian H. O. Andersson, Nina Kann, Michael T. Kuntz, Marcia B. France, Piotr Wawrzyniak and Matthew L. Clarke
Catal. Sci. Technol., 2011, DOI: 10.1039/C1CY00253H