In this Catalysis Science & Technology Hot article Amanda Barnard and colleagues present the first nanoscale phase diagram of colloidal nanoparticle catalysts made of platinum.
They are investigating how to optimise platinum catalysts by modifying their shape, and so use a theoretical nanomorphology model previously used on nanogold to understand platinum nanocatalysts.
Nanocatalysts like this are desirable because they allow a smaller amount of a valuable metal to be used, making them cheaper and more sustainable.
Read the full article for FREE to find out more…
Morphology mapping of platinum catalysts over the entire nanoscale
A. S. Barnard, H. Konishi and H. F. Xu
Catal. Sci. Technol., 2011, DOI: 10.1039/C1CY00238D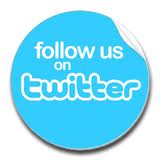 Read more about Amanda Barnard's work by visiting her webpage at CSIRO, Australia