I am very pleased to introduce the very first articles published in Catalysis Science & Technology.  All the efforts of our Associate Editors, authors and reviewers have helped us to reach this significant milestone in the launch of the journal.
This first selection of articles will be followed by more over the next couple of weeks, building up to the publication of the very first online issue of Catalysis Science & Technology in March 2011. All of these articles, indeed all articles published in 2011 and 2012, are free to access online.  To arrange your free access, simply fill in the short online registration form and to view all the articles, visit the journal on the RSC Publishing Platform. I hope you enjoy reading these articles!
A Perspective article: Superparamagnetic Nanoparticles for Asymmetric Catalysis – A Perfect Match, by Frank Glorius and Kalluri Ranganath (Westfalische Wilhelms-Universtitat Munster, Germany)
A Communication: Activity improvement of gold yolk-shell catalysts for CO oxidation by doping with TiO2, by Ferdi Schuth, Robert Guettel and Micheal Paul (MPI fuer Kohlenforschung – heterogenous catalysis, Muelheim an der Ruhr, Germany)

A Communication: Oxidative, Photo-activated TiO2 Nanoparticles in Catalytic Acetylation of Primary Alcohols, by Chien-Tien Chen (National Taiwan Normal University, Taiwan)

A Full Paper: Model oxide supported MoS2 HDS catalysts: structure and surface properties, by Adriano Zecchina, Federico Cesano, Serena Bertarione, Andrea Piovani, Giovanni Aqostini, Mastabur Rahman, Francesca Bonino, Domenica Scarano, Carlo Lamberti and Silvia Bordiga (Universita di Torino – Dipartimento di Chimica Inorganica, Italy)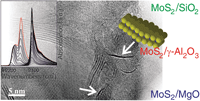 A Full Paper: Understanding the Effect of Thermal Treatments on the Structure of CuAu/SiO2 Catalysts and their Performance in Propene Oxidation, by Graham Hutchings (Cardiff University, UK)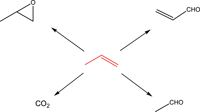 Don't forget, to be part of Catalysis Science & Technology from the very beginning,  submit your latest research for publication in one of the first issues!