The excerpt above, taken from Peter Coveney and colleagues' latest review article in Chem Soc Rev, was a key motivation for the journal to develop a themed issue on Prebiotic Chemistry (which will be published later this year, but you can find many of the articles on our platform as advance articles).
This exciting review from the UK based researchers (at UCL, University of Nottingham and Durham University) covers key areas in theory, modelling and simulation studies to help investigate the origin of life and is certainly worth a read from anyone interested in prebiotic chemistry.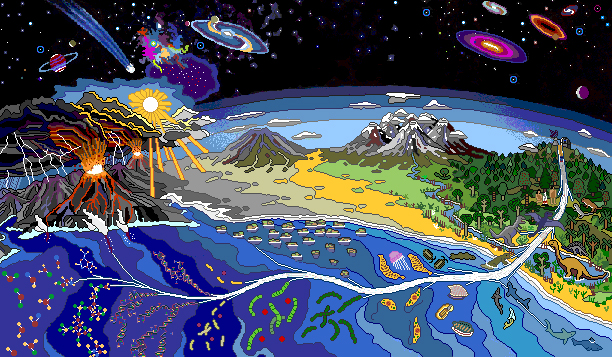 But the authors haven't just written an excellent review. They've also provided a presentation as electronic supplementary information (ESI), representing a great learning and teaching resource.
Tutorial reviews are essential introductions to important fields in the chemical sciences, designed to have particular appeal to younger researchers. Authors are encouraged to make use of Chem Soc Rev's ESI facilities to complement and enhance their reviews. This doesn't just have to be in the form of a presentation – videos, practice questions, audio files, recorded lectures, etc are all welcomed as ESI if they enhance the key learning points of a Tutorial review.