PCCP is delighted to present issue 30 which contains a collection of papers on the theme of Nanostructures in Ionic Liquids, Guest Edited by Jairton Dupont (UFRGS, Brazil) and Rob Atkin (University of Newcastle, Australia).
The cover image of this issue features the work of Sheng Dai and colleagues on boron and nitrogen-rich carbons with tailorable surface properties (DOI: 10.1039/C1CP20631A).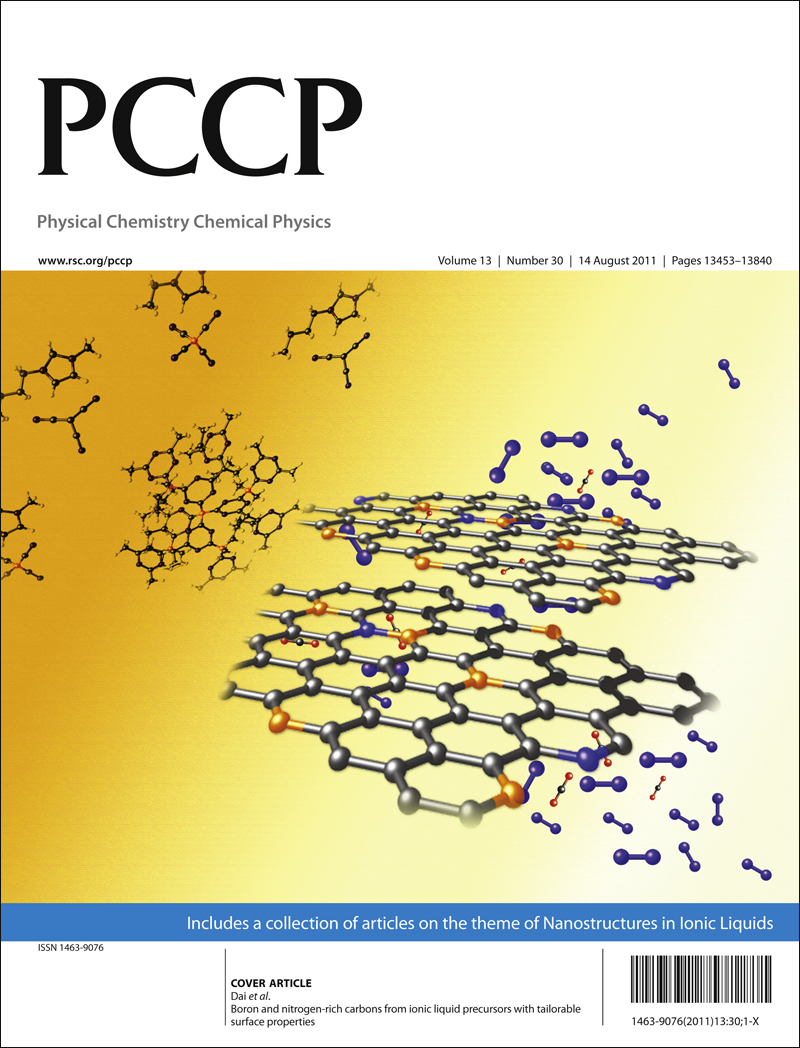 Highlights in the issue include:
Perspective
Plasma electrochemistry in ionic liquids: an alternative route to generate nanoparticles
Oliver Höfft and Frank Endres
DOI: 10.1039/C1CP20501C
Ionic liquids as recycling solvents for the synthesis of magnetic nanoparticles
Flavia C. C. Oliveira, Fernando B. Effenberger, Marcelo H. Sousa, Renato F. Jardim, Pedro K. Kiyohara, Jairton Dupont, Joel C. Rubim and Liane M. Rossi
DOI: 10.1039/C1CP21518C
Growth of sputter-deposited gold nanoparticles in ionic liquids
Evert Vanecht, Koen Binnemans, Jin Won Seo, Linda Stappers and Jan Fransaer
DOI: 10.1039/C1CP20552H
Browse this high-profile themed issue today!
Upcoming RSC Conference in this area:
Ionic Liquids Conference: Faraday Discussion 154
22 – 24 August 2011
Belfast, UK
Last chance to register!