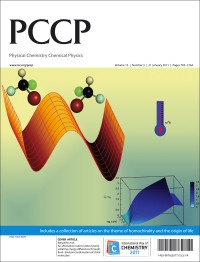 PCCP Issue 3, 2011, is now online and it includes a collection of articles on the theme homochirality and the origin of life.
The themed issue is Guest Edited by Professor Seong Keun Kim, Professor Taekjip Ha and Professor Jean-Pierre Schermann, and is part of the PCCP biophysics and biophysical chemistry series.
View all the issues in the series:
And coming soon:
Nano-bio: The interface between bio-systems and nano-devices
Sign-up to our contents e-alerts to have the upcoming issue sent direct to your inbox.