In their recent CrystEngComm paper, Sun and co-workers produce manganese dioxide particles with different shapes using electrospun organic template molecules and hydrothermal synthesis. Using fibres of polyacetonitrile and carbon results in 'pine like' nanorods, which demonstrate promising electrochemical performance for use as an anode material in lithium ion batteries.
Electrospinning — drawing fibres out of solution using an electrical charge — is used here to create organic precursors that are used as templates in hydrothermal synthesis to create unique nanostructures. First, manganese dioxide nanorods are produced and, depending on the template, can be solid or hollow. Then, further heat treatment gives 3D 'pine like' spikey structures resulting from the growth of small nanorods perpendicular to the first direction of growth.
An example of manganese dioxide α-MnO2 'pine like' nanostructures from Sun and co-workers is shown below.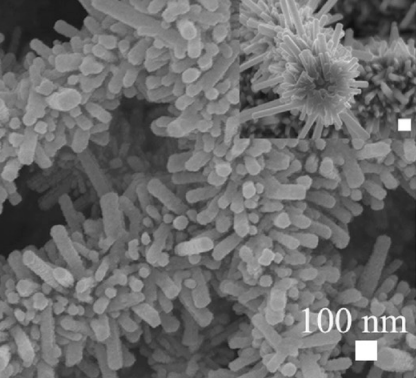 Lithium ion batteries are all around us in electronic devices and are composed of 3 parts — a cathode, an electrolyte and an anode. Transition metal oxides, such as manganese dioxide, have been widely studied as anode materials owing to their stability and desirable electrochemical characteristics such as high capacity and high rate performance.
The large surface area and large contact interfaces for lithium ion transport results in potential application for these manganese dioxide nanostructures as an anode material. High reversible capacity and retained good performance after numerous cycles confirm this, and the results are comparable to other leading materials. The authors hope that this method can now be applied to other transition metal oxides.
Read more detail in the full article at:
Morphology and crystallinity-controlled synthesis of MnO2 hierarchical nanostructures and their application in lithium ion batteries
Dongfei Sun, Jiangtao Chen, Juan Yanga and Xingbin Yan
CrystEngComm, 2014, 16, 10476-10484
DOI: 10.1039/C4CE01604A
---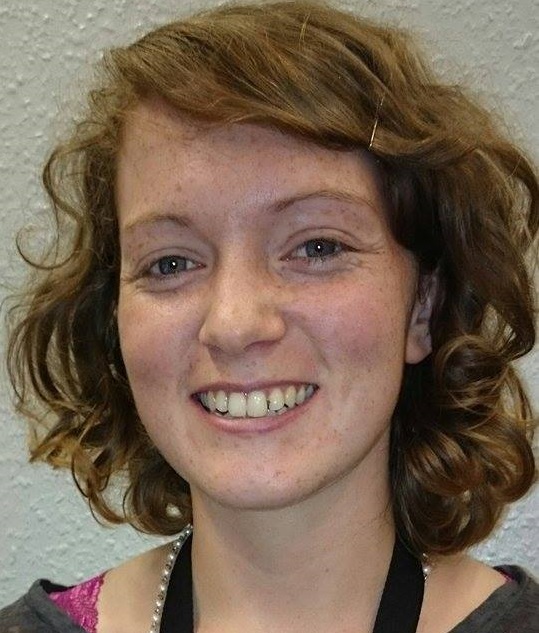 Rachel Coulter is currently working on a PhD at the University of Liverpool investigating near infrared absorbing materials. Her interests include solvothermal synthesis, optical applications of inorganic compounds and synthesis of nanoparticles. She received an MChem from the University of Edinburgh in 2011, which included an Erasmus year in Lille, France.