The annual spring meeting of the British Crystallographic Association will be held at Warwick University from 16th to 19th April 2012.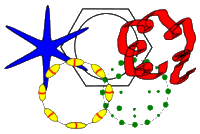 The theme this year is 'Challenges in Crystallography' to reflect the upcoming Olympics in London in 2012. The deadline for abstracts to be considered for oral presentations and posters is 16th January 2012, to be submitted online at http://crystallography.org.uk/
Sessions include Hydrogen Bonding, Phase Transitions and Multidimensional Approaches. Confirmed plenary speakers include Branton Campbell, Laurence Pearl and Robin Taylor. The first day of the meeting will be the Young Crystallographers satellite meeting, containing presentations and poster sessions from students and young researchers. The meeting is organised by the 2012 planning committee, and chaired by Kirsten Christensen of the University of Oxford.
Registration is now open! Book Now to take advantage of the Early Bird Rate, which will close on 12th March 2012.