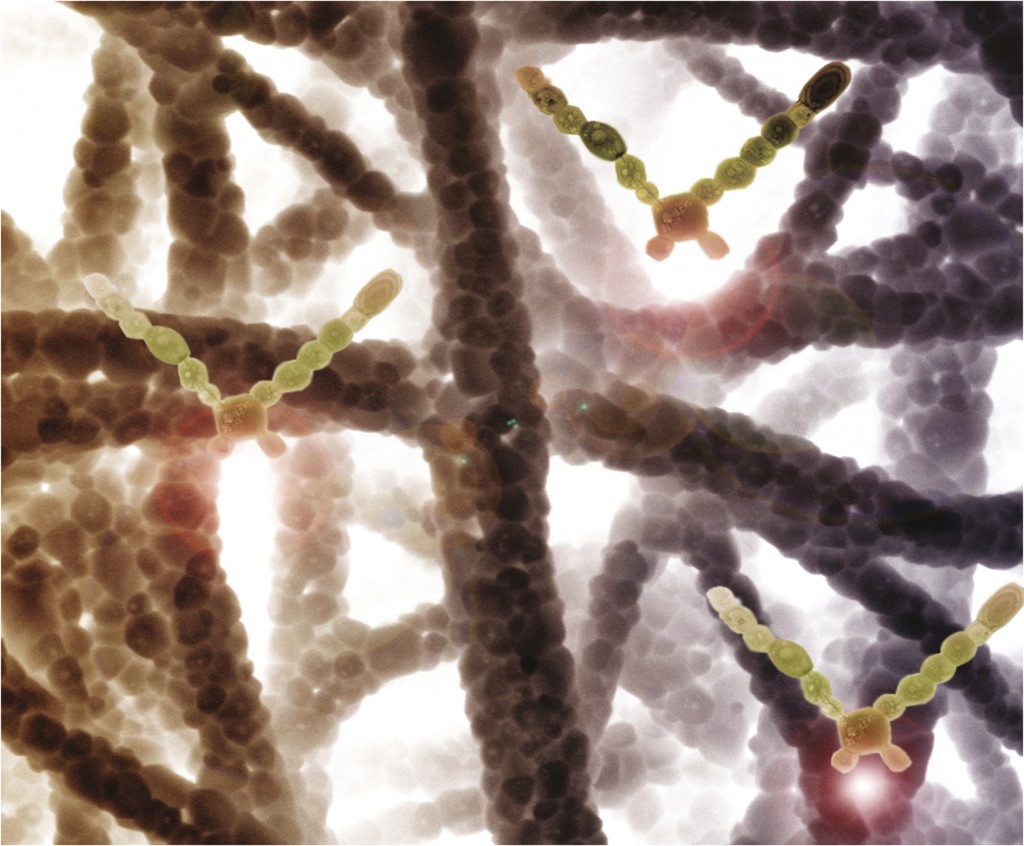 This months crystal clear brings us an eerie looking scene that looks more like something out of 'Doctor Who' than CrystEngComm.
These remarkable structures are in fact BaZrO3 nanotubes,  prepared by electrospinning a metal–organic precursor solution and calcining.
Albert Calleja and co-workers detail the synthesis of these nanoparticle chains in their article High temperature transformation of electrospun BaZrO3 nanotubes into nanoparticle chains, which is free to access for 4 weeks.
Electrospinning is an interesting technique which shows potential in a range of fields from electronics to smart textiles.  By combining this technique with a chemical precursor for their functional oxide (BaZrO3) and annealing the fibres they made, the team observed the crystalline nanostructure depicted here (which you'll see more clearly in the full paper). Some of them look remarkably like Nano-Necklaces! 
Make sure you don't miss a Crystal Clear by liking us on Facebook or following us on Twitter, we'll also keep you updated on all Crystal Engineering News, from HOT articles to interviews (such as our interview earlier this month with Dan Shechtman)
High temperature transformation of electrospun BaZrO3 nanotubes into nanoparticle chains
Albert Calleja, Xavier Granados, Susagna Ricart, Judith Oró, Jordi Arbiol, Narcís Mestres, Ana Esther Carrillo, Xavier Palmer, Francesc Cano, Jose Antonio Tornero, Teresa Puig and Xavier Obradors
CrystEngComm, 2011, 13, 7224-7230
DOI: 10.1039/C1CE05108C