Metal organic frameworks (MOFs) have enjoyed a short but illustrious career to date. Much attention has focussed on their potential for gas storage, but as the field matures an emerging function of these materials is being developed to great success: MOFs as heterogeneous catalysts.
MOFs are highly porous coordination polymers comprised of metallic 'nodes' connected in a 3-dimensional lattice by organic 'linkers'. This structure offers advantages of both homogeneous and heterogeneous catalysis: their large surface area and porosity offers an accessible network of active sites, they can be recovered and recycled, and they are well-characterised and crystalline with a uniformity which facilitates reproducibility, selectivity, and systematic modification.
The authors of the review entitled 'Tunable nature of metal organic frameworks as heterogeneous solid catalysts for alcohol oxidation' are tasked with reviewing the literature exploring catalytic MOFs developed to selectively oxidise alcohols to aldehydes and ketones, a reaction with particular relevance to the fine chemical and pharmaceutical industries.
The review divides MOF oxidation catalysts into four categories. The first are defined by having transition-metal complexes attached to the linker, with the nodes having little to no catalytic activity. They compare to the second category, which are constructed with catalytically active metal nodes. The third category comprises photocatalysts, assembled from linkers that facilitate electron transfer to the nodes upon light irradiation, while the fourth category describes MOFs containing stabilised metallic nanoparticles.
This review highlights the most promising catalysts in each category, and MOFs are evaluated on more than catalytic performance alone. Catalysts are examined which contain precious transition metals such as ruthenium and iridium, used under reaction conditions requiring stoichiometric oxidant, base and/or co-catalyst. These are succeeded by MOFs which closely approach the ideal for industry and sustainability: a catalyst with high catalytic activity constructed from earth abundant metals such as copper and iron, which requires no added base or co-catalyst, uses air as the terminal oxidant and can be used under solvent-free conditions. And although we're not there yet, the challenge has been set.
To find out more please read:
Tuneable nature of metal organic frameworks as heterogeneous solid catalysts for alcohol oxidation
Amarajothi Dhakshinamoorthy, Abdullah M. Asirib and Hermenegildo Garcia
Chem. Commun., 2017,53, 10851-10869
DOI: 10.1039/C7CC05927B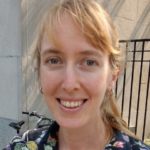 About the author
Zoë Hearne is a PhD candidate in chemistry at McGill University in Montréal, Canada, under the supervision of Professor Chao-Jun Li. She hails from Canberra, Australia, where she completed her undergraduate degree. Her current research focuses on transition metal catalysis to effect novel transformations, and out of the lab she is an enthusiastic chemistry tutor and science communicator.