Are you ready for the 14th International Symposium on Inorganic Ring Systems (IRIS-14) conference? This exciting conference will be held from the 26th to the 31st of July at the University of Regensburg, Germany.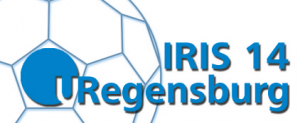 Dalton Transactions and ChemComm proudly sponsor this symposium, which supports and reinforces the position of research groups worldwide within the large field of main group chemistry. The topics of the symposium cover all modern aspects of main group chemistry in a wide range of disciplines from material sciences to pure academic aspects of research.
Additionally, Manfreed Scheer, Associate Editor of ChemComm, will be organising this fantastic conference. He is Professor (Chair) of Inorganic Chemistry at the University of Regensburg (Bavaria, Germany).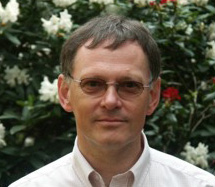 His research interests include the synthesis and investigation of reactivity patterns of unsubstituted main group element ligands with the focus on the heavier group 15 elements as well as the stabilisation and reactivity of main group compounds consisting of combinations of different elements. The chemistry of highly reactive molecules like P4, As4 or compounds containing transition metal group 15 element multiple bonds is of further interest.
Read some of Manfred's latest articles in ChemComm:
Organometallic polyphosphorus and -arsenic ligands as linkers between pre-assembled linear CuI fragments
Martin Fleischmann, Luis Dütsch, Mehdi Elsayed Moussa, Andrea Schindler, Gábor Balázs, Christophe Lescop and Manfred Scheer
Chem. Commun., 2015,51, 2893-2895
DOI: 10.1039/C4CC09845E, Communication
Stoichiometry-controlled FeP nanoparticles synthesized from a single source precursor
Cornelia Hunger, Wilfried-Solo Ojo, Susanne Bauer, Shu Xu, Manfred Zabel, Bruno Chaudret, Lise-Marie Lacroix, Manfred Scheer, Céline Nayral and Fabien Delpech
Chem. Commun., 2013,49, 11788-11790
DOI: 10.1039/C3CC46863A, Communication
Submit your next top-notch, high impact Communication to
Manfreed Scheer's Editorial Office
ChemComm is the home of urgent high quality communications from across the chemical sciences. With a world-renowned reputation for quality and fast times to publication (average of 40 days), ChemComm is the ideal place to publish your research.
Dr Heather Montgomery, Deputy Editor of the journal, will be also attending this conference and she hopes to meet many ChemComm and Dalton Transaction readers and authors there. Please do let her know if you will be there.
We look forward to seeing you in Regensburg!
---
Stay up to date with ChemComm
: Be among the first to hear about the newest articles being published –
Sign-up
to our journal news alert to receive information about most read articles, themed issues, journal news, as well as calls for papers and invitations.