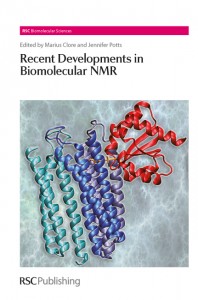 The last decade has resulted in many exciting developments in NMR spectroscopy techniques and methods. NMR spectroscopy is a highly versatile and widely used method in biomolecular science, particularly for the structural elucidation of nucleic acids, proteins and carbohydrates. 
The most recent title in the RSC Biomolecular Sciences series, Recent Developments in Biomolecular NMR edited by Marius Clore and Jennifer Potts, will cover these important and exciting developments in NMR, with a particular influence on their impact on biomolecular science. 
Covering all the major advances, and edited by leading spectroscopists, the book will form an essential text for researchers in both industry and academia.
Learn more about the impact of NMR here.