Just published in the RSC Nanoscience & Nanotechnology Series: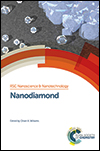 Nanodiamond edited by Oliver Williams
The first comprehensive book on nanodiamonds with contributions from leading experts in the field.
Nanofabrication and its Application in Renewable Energy edited by Gang Zhang and Navin Manjooran
This edited work presents approaches to the fabrication of nanomaterials for energy applications, such as photovoltaics, semiconductors, and thermoelectrics.
New for the RSC Soft Matter Series: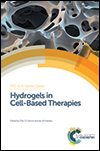 Hydrogels in Cell-Based Therapies edited by Che J Connon and Ian W Hamley
Leading experts provide a comprehensive overview of recent progress in the synthesis of different hydrogels and their biomedical applications.
Don't forget you can access the front matter, table of contents and the first chapter of all the books in these Book Series for free.
Look out for other forthcoming materials science books:
Semiconductor Quantum Dots edited by Mark Green
Metal Nanoparticles for Catalysis edited by Franklin (Feng) Tao
Phosphorus-Based Polymers edited by Sophie Monge and Ghislain David
Mechanochromic Fluorescent Materials edited by Jiarui Xu and Zhenguo Chi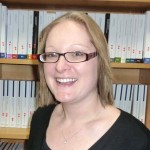 Meet the Commissioning Editor
Attending the Spring MRS meeting in San Francisco? Commissioning Editor Leanne Marle will be there Mon 21 April – Wed 22 April, please contact her if you would like to arrange a meeting.
Interested in writing a book? Contact the Materials Books Commissioning Editor, Leanne Marle for more information about publishing books with the Royal Society of Chemistry.