To help you keep up-to-date with key topics in nano, polymer and materials Science, we are delighted to announce the publication of the following RSC Books.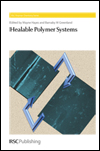 In the RSC Polymer Chemistry Series:
Healable Polymer Systems edited by Wayne Hayes and Barnaby Greenland, University of Reading, UK
With contributions from leading experts, the book provides a reference text on self-healing polymers from a chemist's perspective.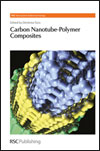 In the RSC Nanoscience & Nanotechnology Series:
Carbon Nanotube-Polymer Composites edited by Dimitrios Tasis, University of Patras, Greece
Summarizes the basic chemical aspects for obtaining multifunctional carbon nanotube-based polymer composites and highlights recent advances in the field.
Coming Soon: 
Fundamentals of Controlled/Living Radical Polymerizaion edited by Nicolay V. Tsarevsky, Southern Methodist University, USA and Brent S. Sumerlin, University of Florida, USA.
Functional Polymers for Nanomedicine edited by Youqing Shen, Zhejiang University, China
Smart Materials for Drug Delivery edited by Carmen Alvarez-Lorenzo and Angel Concheiro, Universidad de Santiago de Compostela, Spain
Don't forget you can freely access the table of contents, preface, front matter and first chapter of every eBook via the RSC Publishing Website.
If you have an idea for a book or would like more information about our materials titles please contact the Materials Books Commissioning Editor, Leanne Marle