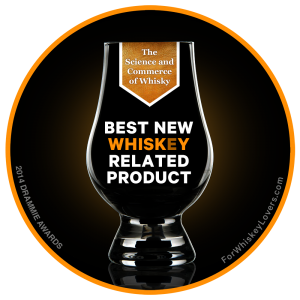 Congratulations to Ian Buxton & Paul Hughes, authors of The Science and Commerce of Whisky for winning a 2014 Drammie Award for Best New Whiskey Related Product.
Author Ian Buxton says 'This Drammie award is exciting and gratifying for two reasons: firstly, because the book hasn't been out for all that long so it's great to see it making an impact. But secondly, mainly because this is a genuine consumer award with open voting and a number of short-listed contenders.  This is real whisky enthusiasts telling us that they value the book – and that is very satisfying'.
The book provides a unique and authoritative overview of a developing and dynamic sector, reflecting current best practice as well as a historical perspective, production expertise and insightful, expert market and marketing commentary. Not to be missed by whisky enthusiasts around the world.
Get your copy today from the online bookshop.