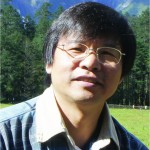 It is with great pleasure that we can announce a new Associate Editor for Analytical Methods. Yi Chen is from the Institute of Chemistry, at the Chinese Academy of Science (CAS), and is the Chair of CAS' Key Laboratory of Analytical Chemistry for Living Biosystems. His work is mainly in the field of capillary electrophoresis (since 1984) and SPR imaging (since 1997).
We'd like to welcome Yi Chen and his expertise to the role of Associate Editor for Asia for Analytical Methods alongside Professor Xiu-Ping Yan – together, we look forward to further meeting the needs of our authors.
Why not submit an article to Analytical Methods today?