We are delighted to announce that future AMC Technical Briefs will now be published in Analytical Methods!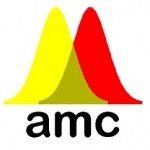 AMC Technical Briefs are produced by the Analytical Methods Committee, the technical committee of the Analytical Division of the Royal Society of Chemistry. They provide informal but authoritative articles on topics of current interest to the wider analytical community.
Take at a look at previous Technical Briefs from the AMC!
AMC Reports and Technical Briefs will be free to download from the Analytical Methods website, and can be found through the new Publishing Platform. Just search for "Analytical Methods Committee" in the author term here.