The 33rd International Symposium on Microscale Separations and Bioanalysis is due to be held between 26th – 29th March, 2017, in Noordwijkerhout, The Netherlands.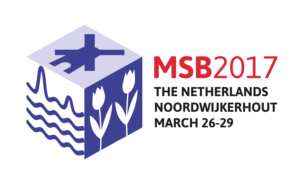 MSB 2017 embodies an interactive forum for the discussion of cutting-edge research on the frontiers of separation science, spanning fundamental theory/method/technology development to high-impact applications relevant to health, medicine, food and the environment.
Dates for your diary:
February 17, 2017: Deadline for Early Bird Registration at lowest fees
February 26, 2017: Deadline for Abstract Submission for Poster Presentation for Inclusion in online Program
March 19, 2017: Deadline for Submission of Late Breaking Presentations
MSB 2017 has so much on offer, including poster sessions, young investigator sessions and topic sessions introduced and chair by leading researchers in the field. The symposium will also feature an exciting variety of pre-conference short courses, distinguished speakers and presentations focusing on performance, hyphenation and impact.
Analyst Deputy Editor Maria Southall will be attending this meeting. If you are planning to attend, then why not have a chat with Maria at MSB 2017.

To find out more about the conference and to register your interest, please visit MSB2017 website http://msb2017.org/