The RSC Tokyo International Conference 2016 – Advanced Analytical Science and Technology, Rising Analyst Forum was held at JASIS 2016 in Makuhari Messe, Japan on September 8-9, 2016.
This was the fifth time the RSC, along with the Japan Analytical Instruments Manufacturers' Association (JAIMA), has supported this event, with Professor Takehiko Kitamori (University of Tokyo) and Professor Koji Suzuki (Keio University) as the conference organizers this year.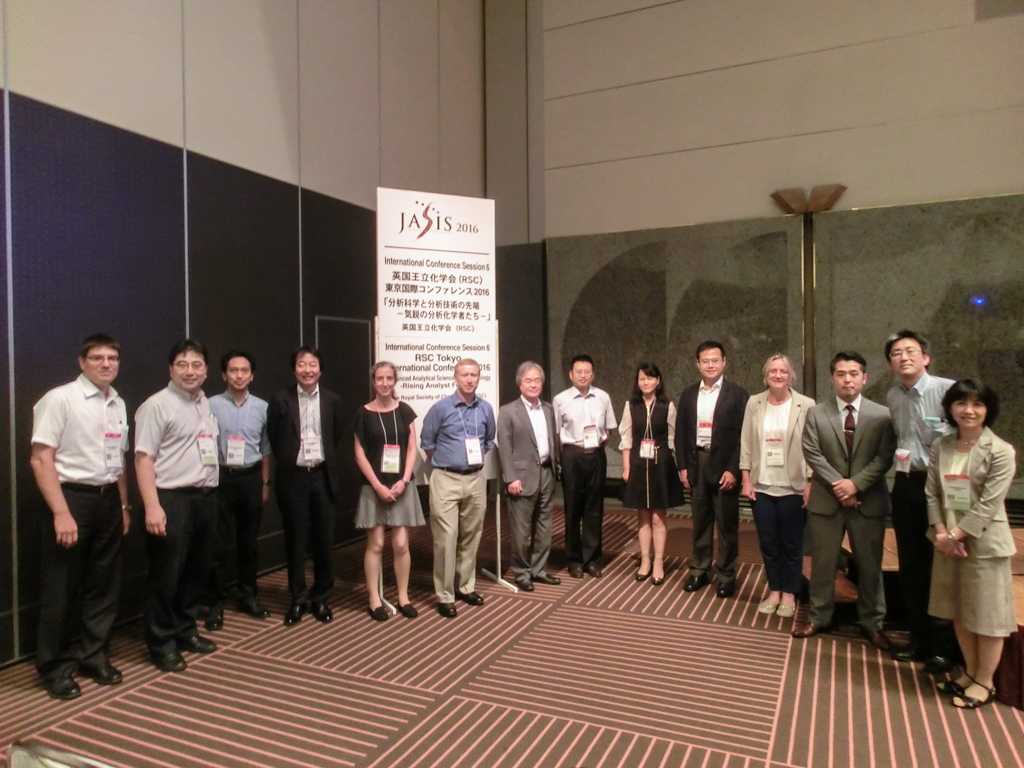 The conference hosted 11 invited lectures, flash and poster presentations, with prizes awarded for the top 3 posters (RSC Analyst Best Presentation Award) and a further 10 Poster presentations.
The 11 invited speakers were-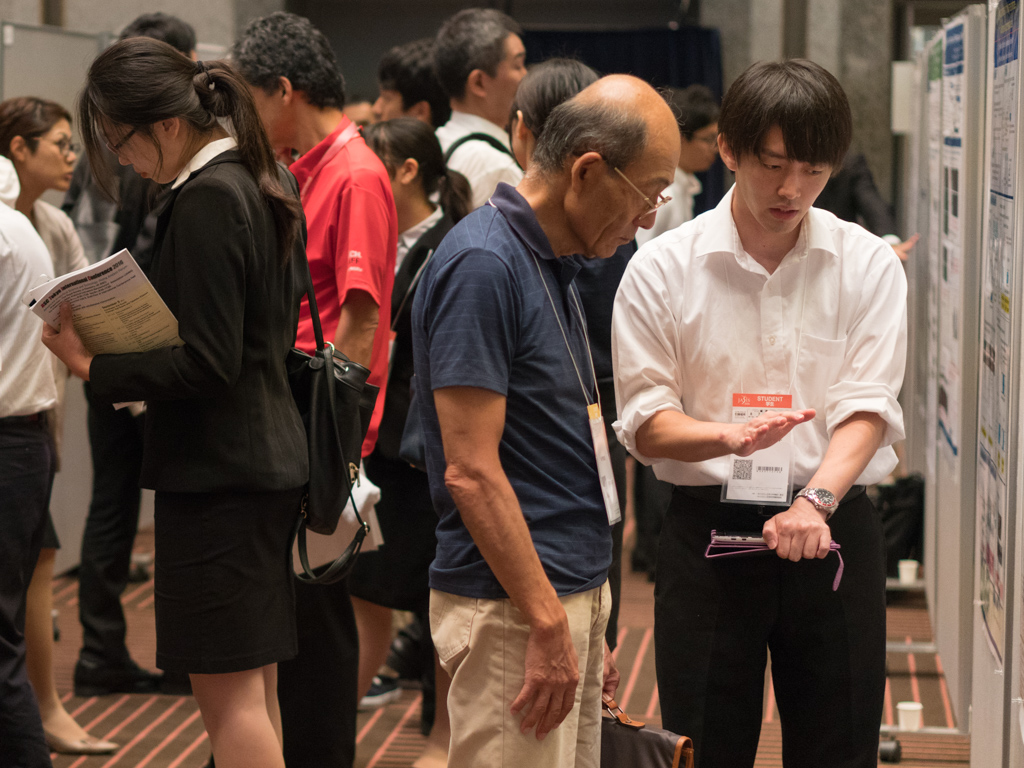 Anthony Killard (University of West England)
Hiromitsu Urakami (Royal Society of Chemistry)
Sung Bae Kim (National Institute of Advanced Industrial Science and Technology)
Lixia Zhao (Eco-Environmental Research Center, Chinese Academy of Sciences)
Alison J. Hobro (Osaka University)
Wei-Ssu Liao (National Taiwan University)
Helen J. Cooper (University of Birmingham)
Yasuhide Inokuma (Hokkaido University)
Sang-Hee Shim (Korea University)
Xiaohai Yang (Hunan University)
Yuko Ueno (NTT Basic Research Laboratories)
We are pleased to announce the winners of the RSC Best Presentation Awards as-
Risa Fuji (Shimadzu Corporation) with a poster titled "Analysis of Discoloration and Coloration Using FTIR and EDX"
Atsuko Konishi (Kyoto Pharmaceutical University) with a poster titled "Development of potentiometric sensor based on molecularly imprinted polymer using histamine as a template"
Taisuke Shimada (Nagoya University) with a poster titled "Removing Particulate Matter Using Water Film"
Congratulations to the winners!